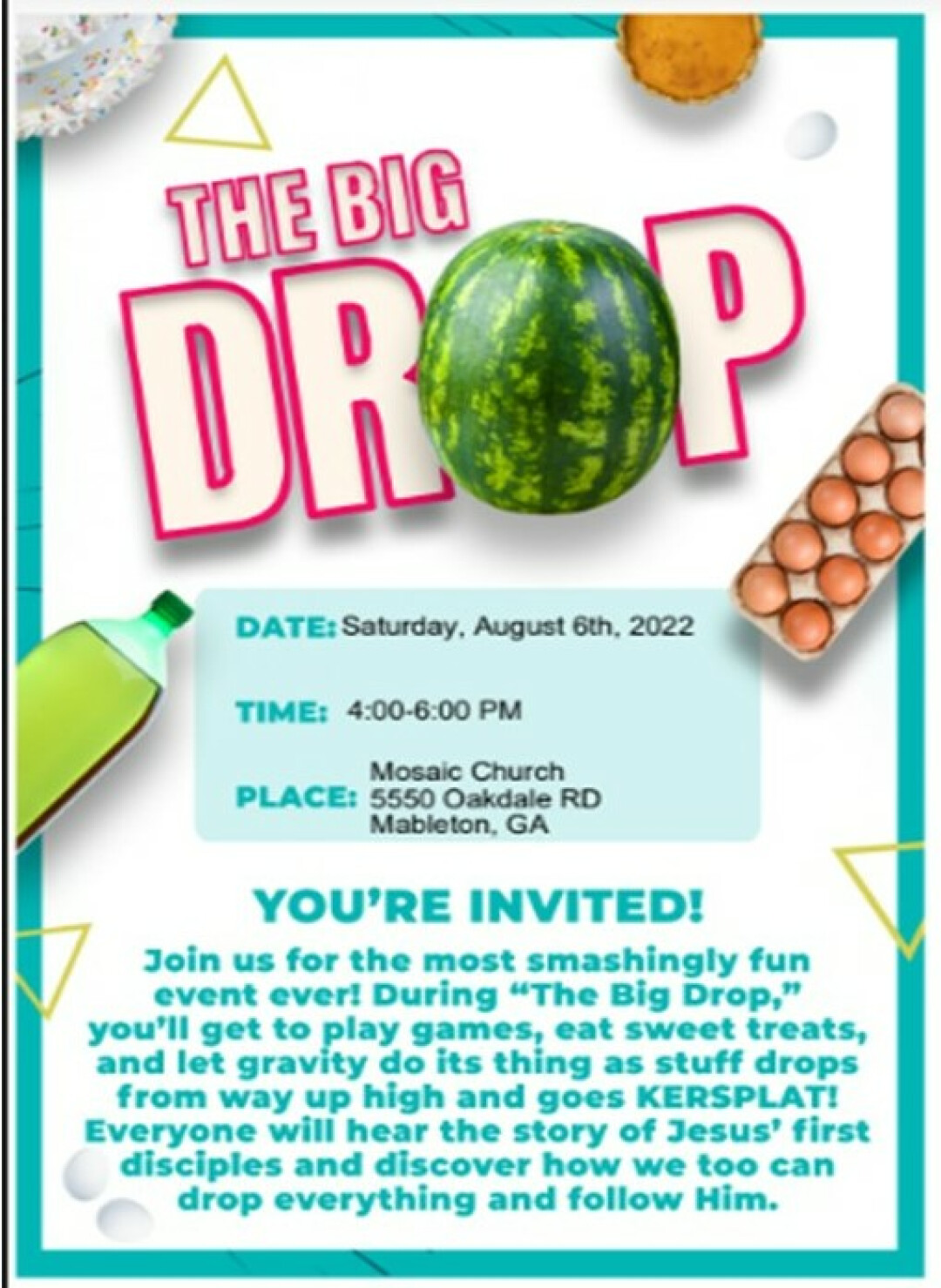 Come celebrate a new school year with fun, fellowship, food, and giveaways.
Get ready for one of the most action-packed and fun events of the year! On Saturday, August 6th at 4PM we're going to be hosting
"The Big Drop"—a smashingly fun event where we drop stuff from way up high and watch it go KERSPLAT! There will be awesome games, delicious treats, and enough fun for the whole family.
Best of all, we'll hear a heartfelt message about Jesus' first disciples who dropped everything to follow him!
This is the event your kids will be talking about ALL YEAR LONG!
You will not want to miss out on this event, so drop what you're doing and RSVP right now!
We can't wait to see you there!