We are
celebrating
8 years!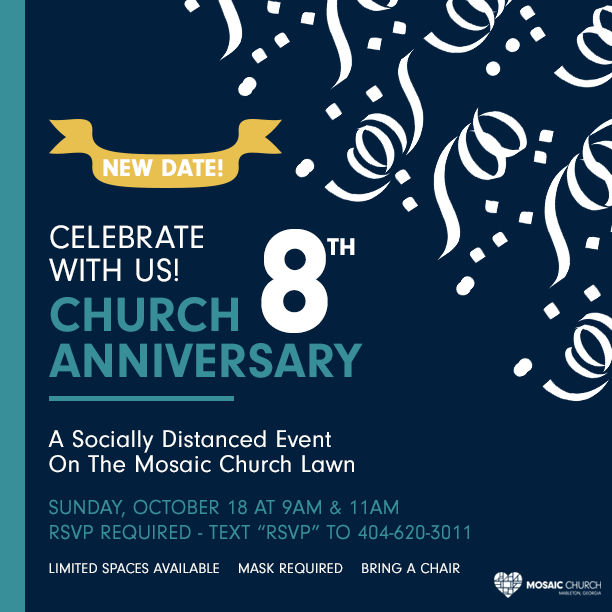 We will have a maximum of 10 "seating pods" for each service on the Mosaic Lawn behind the church. One pod per household (or whomever you've been "quaran-teaming" with this season).

Masks are required. Bring a lawn chair or a blanket. Bring your own coffee ... we'll supply bottled water. We will also have extra masks if you forget yours.

Please RSVP via our online registration so your space will be reserved - we can not guarantee that we will be able to accommodate you without it. Thank you for understanding.


Mosaic Church is celebrating 8 years of ministry!
Join us next Sunday for a live outdoor socially-distanced
celebration worship experience!
Let's celebrate 8 years of reaching, teaching, serving and loving!

5550 Oakdale Road, Mableton, GA
www.WeAreMosaicChurch.org