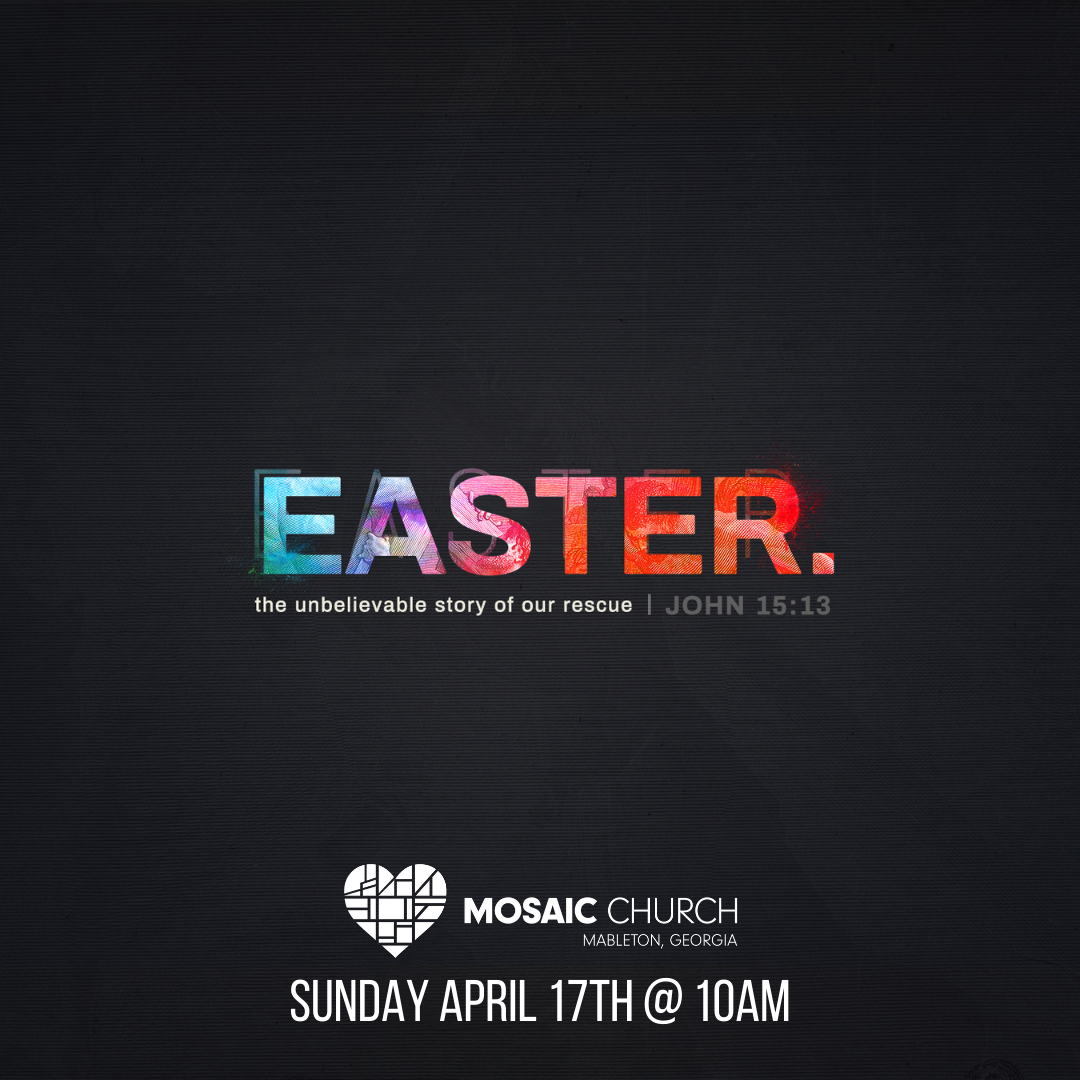 Next Sunday is Easter! We are going to celebrate the single greatest event in history- the resurrection of Jesus! We hope you're as excited as we are! Easter is the almost unbelievable story of our rescue!
Easter is a great opportunity to bring someone with you to church. Be praying this week about who God might be leading you to invite. One simple way you can do this is by sharing our Easter invite video on your Facebook page. You can find the video HERE!
Let us know you and your crew are coming!
Join us for Easter Sunday!
April 17th @ 10am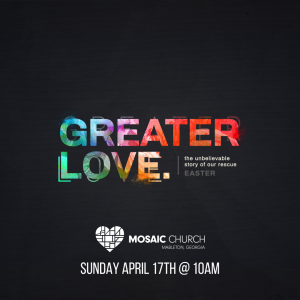 In-Person: 5550 Oakdale Road, Mableton GA
KidZone (Please be sure to register your kids in advance at the button above)