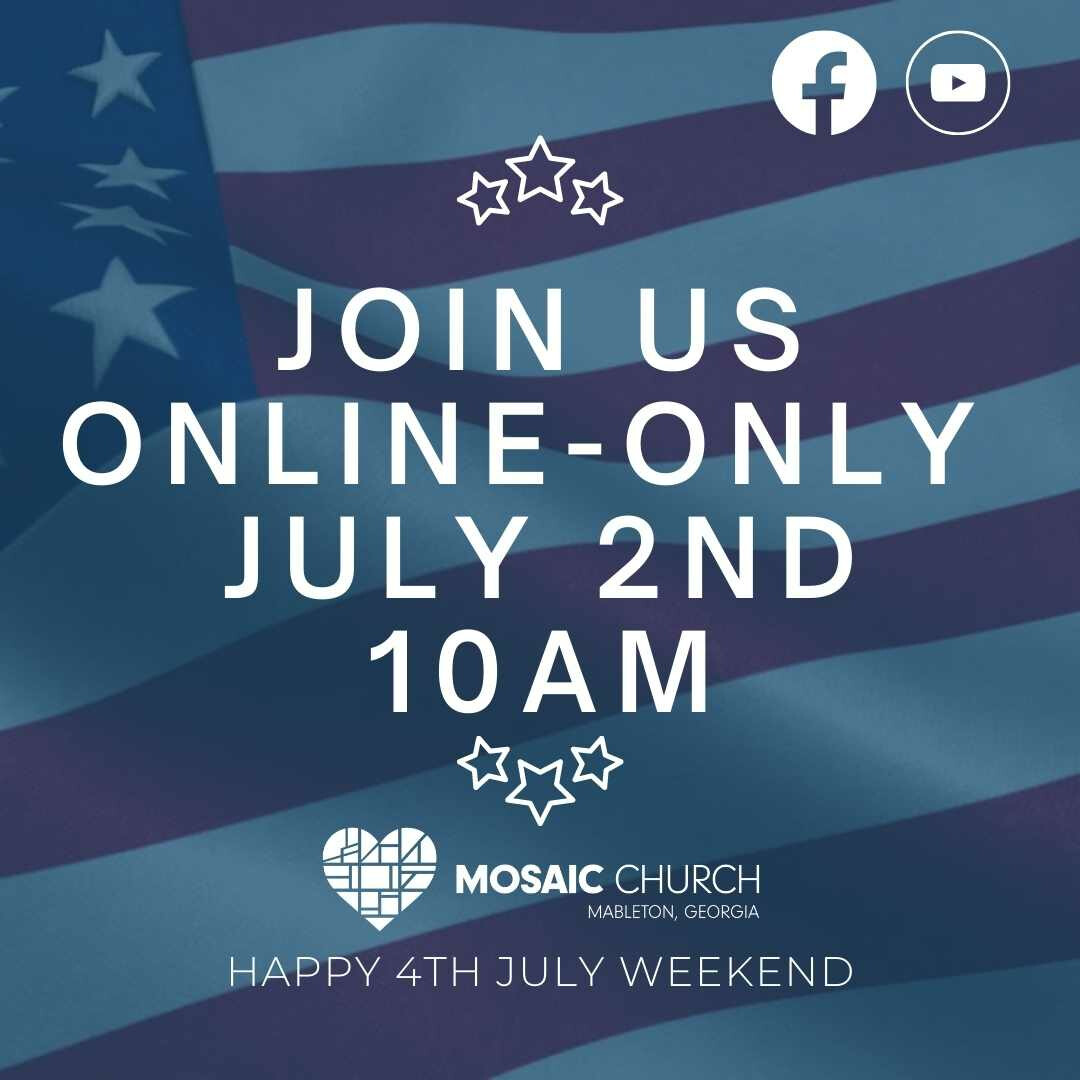 Video Message from Pastor B with July Update
I'm excited to announce our upcoming "Sunday Funday" series in July called "At the Movies." We'll be exploring biblical themes through popular films, so invite your friends and family to join us for a fun and meaningful time together.
However, this coming July 2nd, we will be having an online-only service. I'll be sharing a throwback video message called "Chase the Lion," based on the book by Mark Batterson. This message will encourage you to step out in faith and pursue your God-given dreams, even when they seem impossible.
Also, please note that we won't be having in-person church for the 4th of July weekend. Take this time to enjoy your friends and family and reflect on the blessings of living in this great country.
Don't forget to subscribe to our church YouTube channel @mosaicmableton to stay updated on all our online services and events.