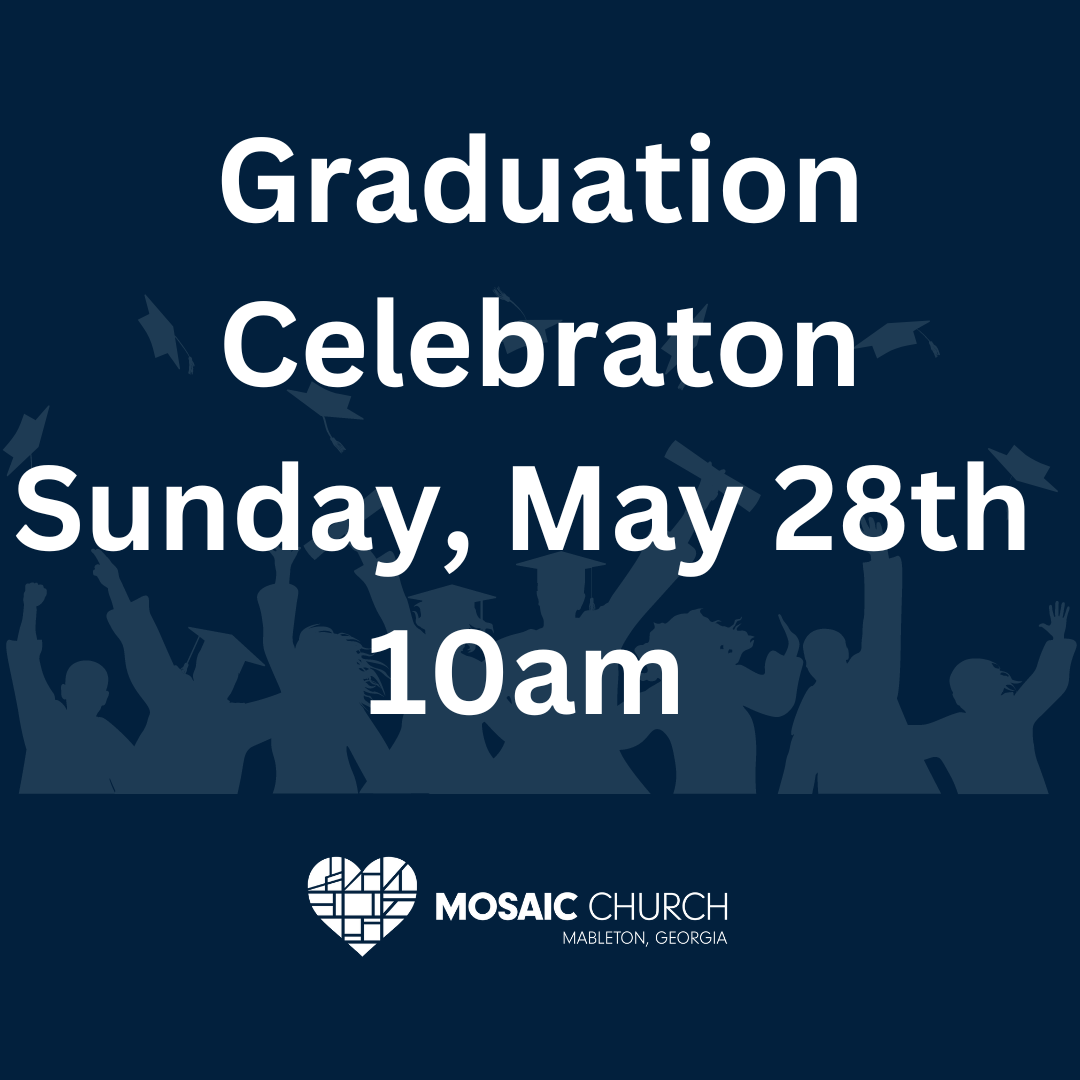 *|MC_PREVIEW_TEXT|*
Join us Sunday, May 21st at 10:00am
We are excited to invite you to join us this Sunday at 10 am for the start of our new sermon series based on Romans. Whether you choose to join us in person or online, we can't wait to worship and learn with you.
And mark your calendars for Sunday, May 28th at our 10 am celebration as we honor and celebrate our graduates during our baccalaureate service. We invite you to register your graduate by clicking the link in this newsletter.
We look forward to seeing you this Sunday and celebrating our graduates next week!
Every Sunday is someone's first time at Mosaic Church! Let's welcome them and make them feel at home!

The Dream Team is a group of incredible people that have discovered their gifts and passions and are actively serving in them.

Sunday Teams

Our Sunday teams are a very important part of our ministry. From the live stream, parking and security, making the coffee, welcoming our guests, children and youth ministry and producing the media for our services.

Every Sunday about 25 dedicated individuals make our services happen. We can use your talents on one of our teams!

Online & In-Person Host Teams, Outreach Teams, Children & Youth Ministry or Administration Teams ... there's a place for you!
KidZone Teams
Mosaic KidZone ministry serves children and youth from ages 2 through high school.
Our ministry is a team of leaders who facilitate an excellent experience in all our classroom in order to help kids take the next steps in their relationship with Jesus.
We ensure that every Sunday that the children are safe, engaged in age appropriate Bible teachings, are intentionally shepherded, and have fun.
Volunteer Requirements
Age 25 or older

Member of Mosaic Church for at least 6 months

Cleared background check

Committed to attending monthly team meetings
Copyright (C) *|CURRENT_YEAR|* *|LIST:COMPANY|*. All rights reserved.
*|IFNOT:ARCHIVE_PAGE|**|LIST:DESCRIPTION|**|END:IF|*

Our mailing address is:
*|IFNOT:ARCHIVE_PAGE|**|HTML:LIST_ADDRESS_HTML|**|END:IF|*

Want to change how you receive these emails?
You can update your preferences or unsubscribe